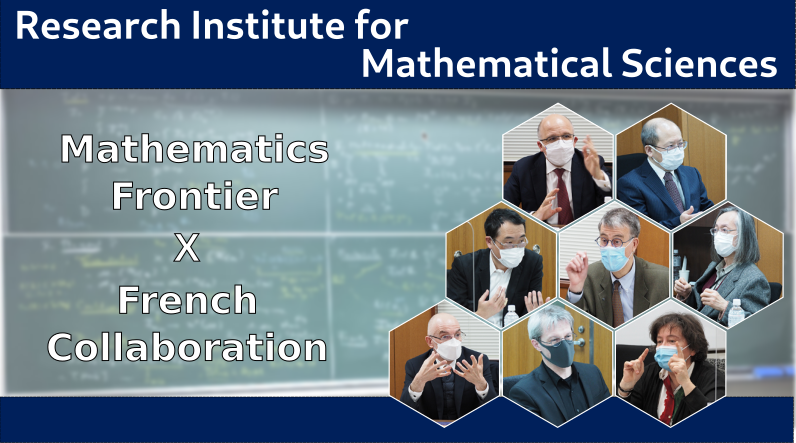 France-RIMS collaboration: beyond the mathematical research frontier
With the mission of developing fundamental research in mathematics and its applications to sciences, the Research Institute for Mathematical Sciences (RIMS) of Kyoto University has established a leading position with seminal breakthroughs, international collaborations, and the education of young researchers. In a spirit of intercultural exchanges and global excellence, RIMS has welcomed on January 26, 2022 the visit of a French delegation led by Mr. Irrmann, Consul General of France in Kyoto.
France - A global culture of excellence
The French practice of pure Mathematics results in the
development of harmonized and unifying theories
that regularly earn the recognition of the international scientific community. In many fields of pure and applied mathematics, multiple individual collaborations exist within French universities/research centers and RIMS.
The existence of
a French global inclusive mindset
allows complementary points of view to meet then grow together. As stated by Mr. Maleval, CNRS [National Center for Scientific Research] Representative in Japan, and by Mr. Marty-Dessus and Ms. Maximilien, Counsellor and Attachée for Science and Technology, at the Embassy of France in Japan, this visit marks the support of France in
pursuing and developing such inter-cultural collaborations
at the institutional level.
RIMS - Standing at the next research frontier
RIMS's defining objective of ensuring the dynamic development and dissemination of mathematical sciences has resulted in
a protective bubble for generating mathematical ideas
that has benefited every area of mathematics. In 2018, RIMS was certified as an International Joint Usage/Research Center by MEXT, making it
an international hub for other research institutes inside and outside Japan
.
During the visit, the cases of algebraic and arithmetic geometries - present within the thematically transverse Center for Research in Next-Generation Geometry (an internal organization of RIMS) - were discussed as generic examples of research frontiers and
strong bridges between RIMS and French Universities
.
As reminded by Mr. Irrmann, French and Japanese cultures are close partners. Both parties expressed their strongest commitment to the pursuit of joint academic programs for exploring the next frontier of mathematics and mathematical sciences.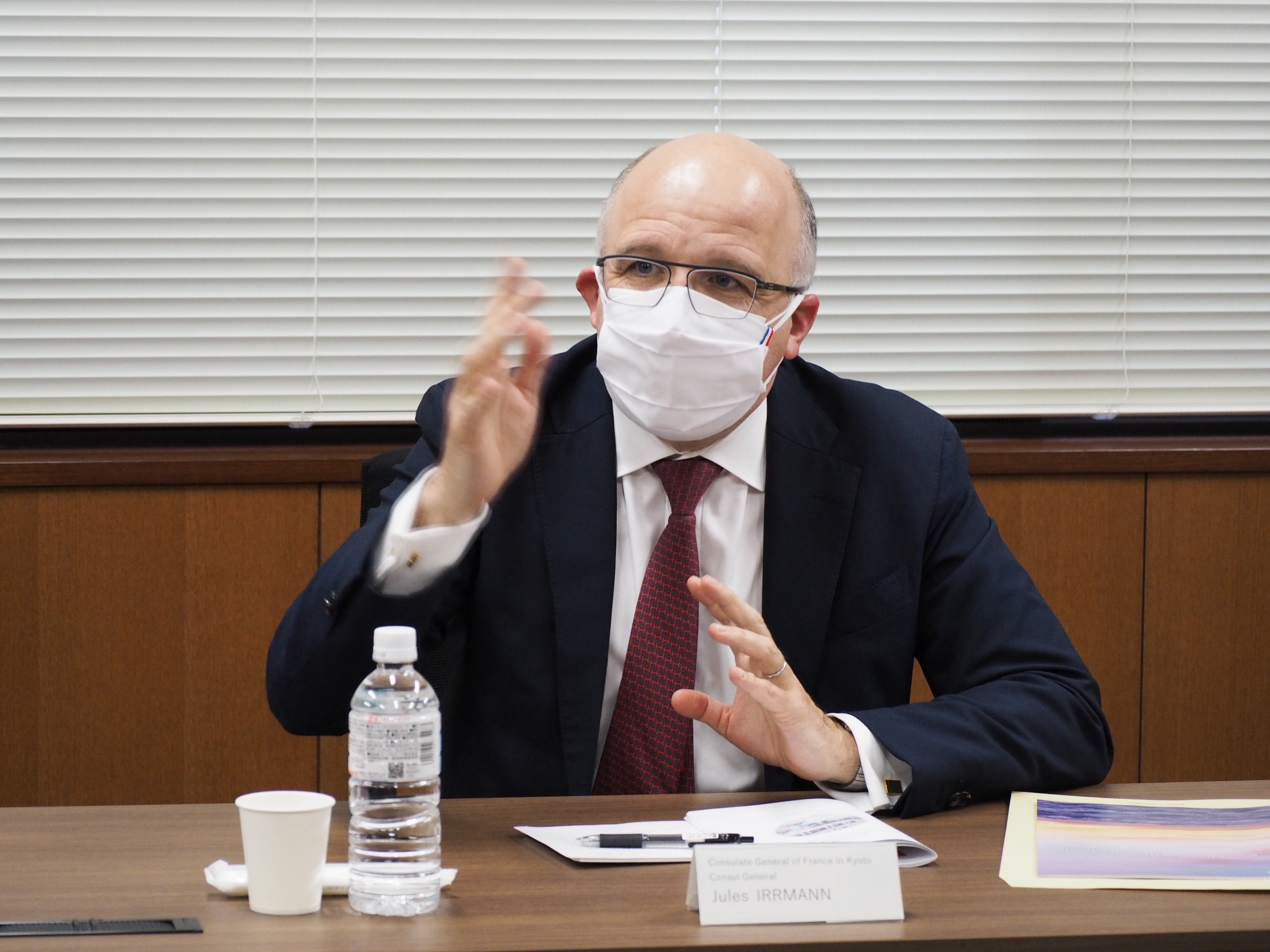 Mr. Irrmann, Consul General of France in Kyoto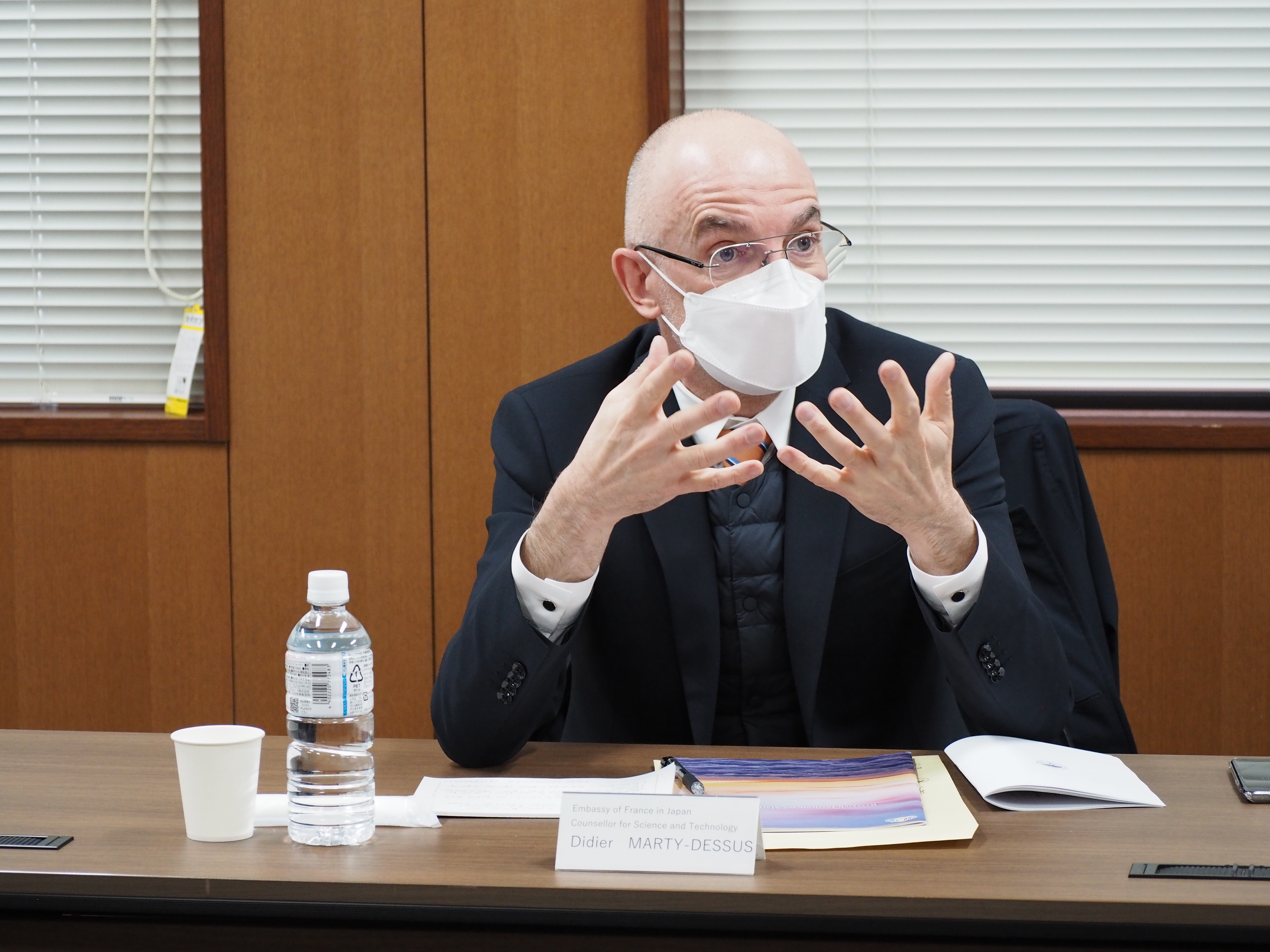 Mr. Marty-Dessus, Counsellor and Attachée for Science and Technology, at the Embassy of France in Japan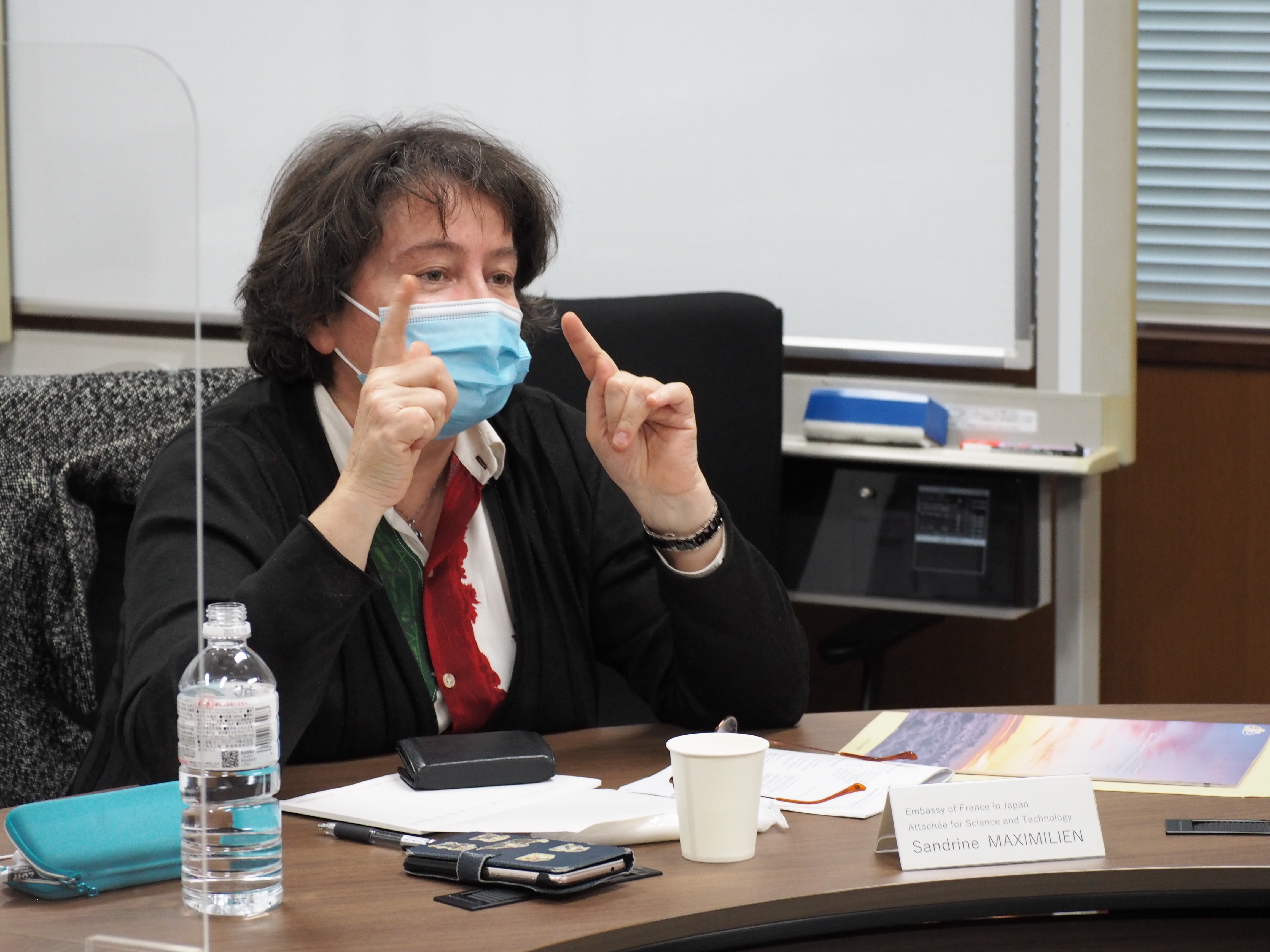 Ms. Maximilien, Counsellor and Attachée for Science and Technology, at the Embassy of France in Japan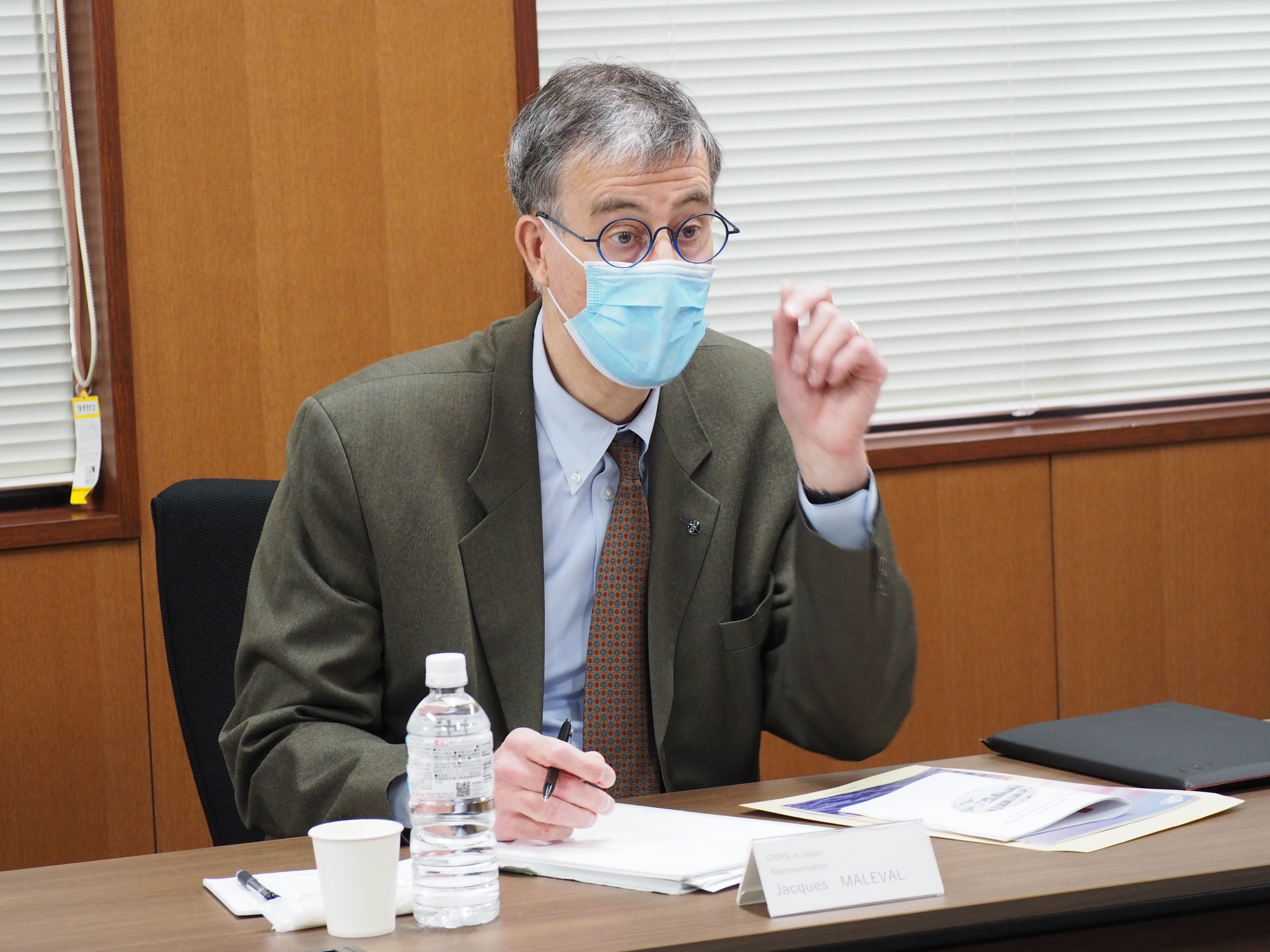 Mr. Maleval, CNRS Representative in Japan
| | |
| --- | --- |
| Discussion with young researchers  | Group photo |
See also: