Publications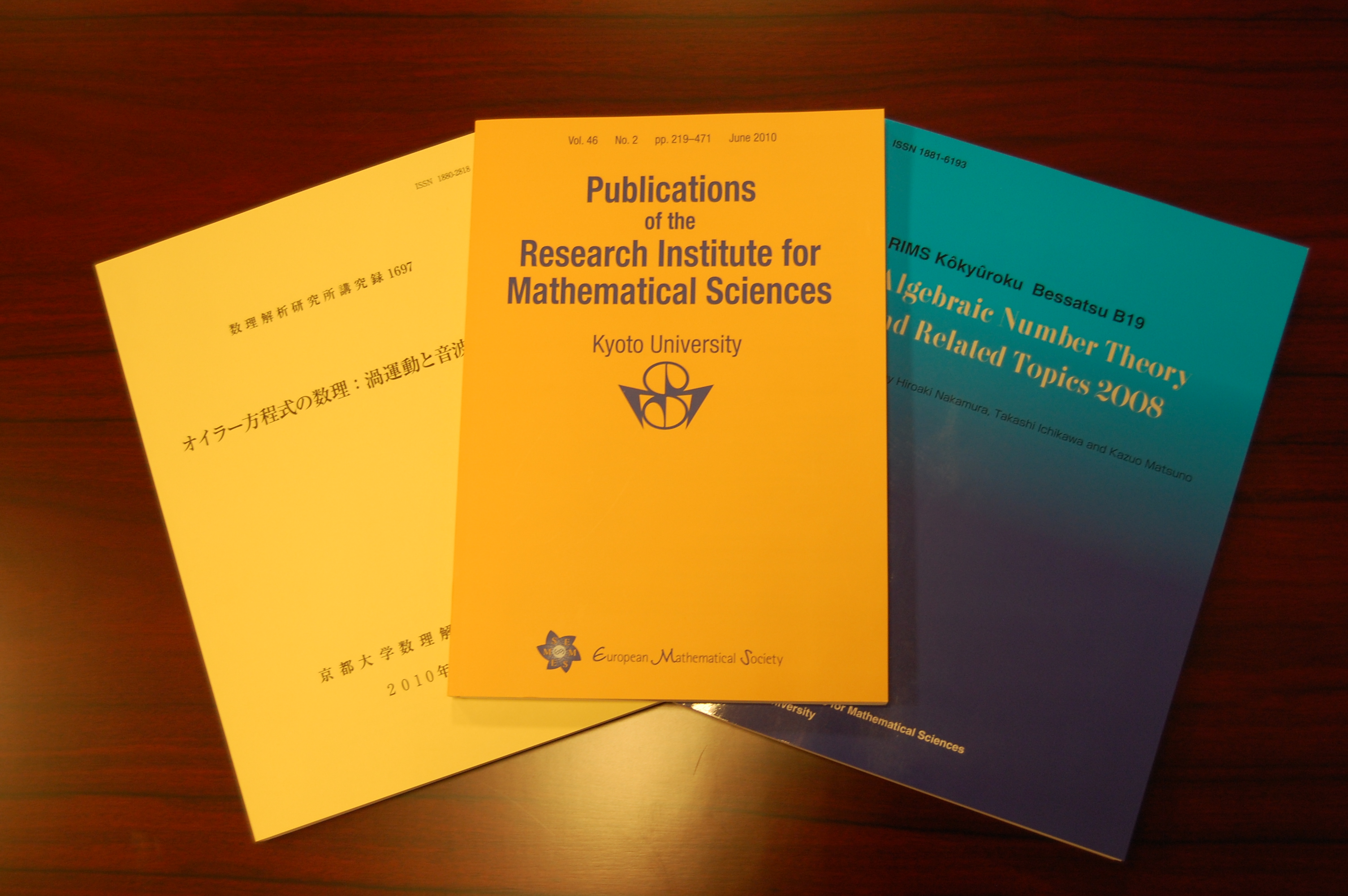 Publications of RIMS, which has been issued every year since 1965, is a journal for publishing important results in the mathematical sciences, including those of the researchers of RIMS, in English. Papers that were published five years or more ago are freely available on the website of the European Mathematical Society. Some of those papers are also available on J-STAGE of the Japan Science and Technology Agency and the website of RIMS.
RIMS Preprints, which release the results of research by RIMS researchers before printing and publishing, are made available on the website of RIMS. About 30 issues are released every year.
In addition, as records of lectures conducted within joint usage research programs, around 50 to 60 issues of RIMS Kôkyûroku are released every year. See for more details.
As records of workshops specially selected by the Advisory Board, RIMS Kôkyûroku Bessatsu is issued. Papers having no copyright problems are publicized on the website of RIMS and the research information repository of Kyoto University.